Bespoke Sound is by no means a one-man-band. We are a group of ambitious, creative, collaborative artists, musicians, marketers, specialists, and visionaries. We're experts on local scenes with a shared global vision. This is beyond a team, this is our band. Get to know us below, and click here to listen to our playlists.
Clay Bassford
Founder & CEO
Gigs: Songwriter & Producer, DJ, Vibe Designer
Places: Copenhagen, NYC, Berlin
Clay started Bespoke Sound with the mission to elevate guest experience through better music. For Clay, it's all about creating the perfect experience, setting, and vibe, powered by those who do it best: the artists themselves.
Clay brings to Bespoke Sound a decade in digital marketing for travel and hospitality brands, tech startups, Fortune 500 companies, and major media publications, as well as 15 years as a songwriter, music producer, and DJ. For Clay, sound is an unparalleled tool for creating outstanding full-sensory experiences for hospitality businesses and their guests.
Zane Groshelle
Business Development
Gigs: Musician, Brand Evangelist
Places: SF, NYC, Paris
Zane is a proven evangelist for rapidly growing brands. He leads Bespoke Sound San Francisco and is in charge of business development and sales. Zane brings to Bespoke Sound a deep understanding of marketing from his 15 years in the start-up hubs of NYC and San Francisco. Zane is also a gifted songwriter, with a great taste for quirk and complexity.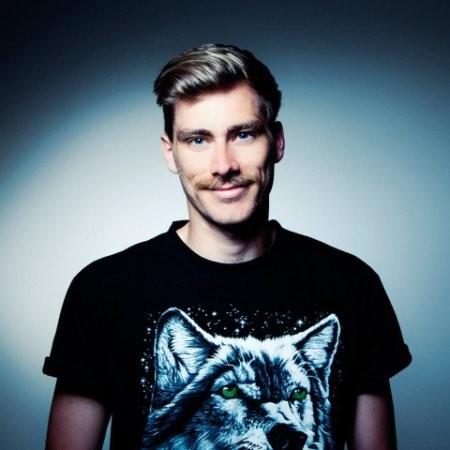 Ben Posetti
Marketing, Strategy
Gigs: Marketing Consultant, Guitarist
Places: Sydney, Copenhagen, New York
Ben Posetti is a New York-based Aussie by way of Copenhagen who brings to Bespoke Sound a deep understanding of modern marketing and startup growth. Alongside his work helping to bring the Bespoke Sound vision to the world, Ben runs the digital strategy and growth marketing consultancy Modpod.co. As a former CMO, founder, product manager and a fledgling musician, Ben is the perfect concierge guiding us toward bigger and better music curation.
Gabriel Suarez
Digital Marketing
Gigs: Audio Engineer, Music Producer, Guitarist, Former Head of Sound
Places: Galicia, Barcelona, Bremen
Gabriel Suarez is a man who wears many musical hats. An accomplished audio engineer, music producer, recording studio owner, former Head of Sound, and skilled guitarist, Gabriel brings a deep understanding of the emotions and physics of sound. It's in this context that he runs Bespoke Sound's both content strategy and technical advisory.
Gigs: Disco-Techno-House DJ, Rock'n'Roll Encyclopedia, Music Supervisor, Event Programmer
Places: Berlin, LA, Dallas
Hazy Pockets née Joel Isaac Black is one-man vibrant network of music knowledge. A tireless and experienced live performer, producer, and gastronom, a veteran of a decade-plus in record stores, Joel's skill for manifesting exacting moods serving physical spaces is unrivaled. Adaptive, reactive, and ever-curious, Joel is a pop-culture Encyclopedia, a dynamic individual in perpetual pursuit of the right music for the right moment.
Nico, Salt Cathedral
Curator
Gigs: Writer & Producer, DJ, 1/2 of Salt Cathedral
Places: NYC, Bogotá
Nico Losada is a New York based musician, DJ, & producer. He's 1/2 of band Salt Cathedral for which he writes, produces and plays. He also produces and releases music under his own name. As a DJ he explores the Latin music diaspora. Originally from Bogotá, Colombia, his focus on music has been always anthropological, discovering and rediscovering music that deserves to shine.
Gigs: DJ, Event Promoter, Designer
Places: Copenhagen
Out of Copenhagen comes Morten Løwenstein. He's played a role in a variety of different constellations spanning from creating festivals and events to labels, artist booking, DJing in dark places, and curating music for different outlets. With a musical taste that spans from east to west and from north to south Morten is staying curious and expanding his musical mind in all the excellent new music coming out, while the past is also of great influence.
Maurice de la Falaise
Curator, Photographer
Gigs: DJ, Photographer, Event Producer
Places: LA, Tijuana

Maurice de la Falaise is a DJ, promoter, photographer and international pop culture expert. For two decades, he has been playing his unique eclectic mix of global indie pop in venues across Europe, Mexico and North America. In addition to his busy DJ/promoter career, Maurice spearheads "Tijuana Teens," a cultural movement in his hometown of Tijuana, where he mentors the new generation of musicians.
Ain the Machine
Composer,
Performer
Gigs: Artist, Performer, Human Sound Machine
Places: Berlin, Barcelona, Sao Paolo
Some people dig record stores to sample vinyl, Ain digs the city to sample everyday life. He makes music using only the sounds from his body, voice and everyday objects. He's done TED talks (performance is more like it) on the subject and collaborates with programmers to design interactive audio installations.
Gigs: Synth Punk Heros, KCRW Berlin DJs,
Places: Berlin, LA
Mexican Radio is a synth punk three-piece with high-energy songs inspired by bands like Cabaret Voltaire, DAF, and Stereo Total. They wear brightly-colored uniforms at all times, and their live shows come across like psychotic radio broadcasts from another planet – a relentless onslaught of sinister yet danceable grooves. They also host a monthly radio show on KCRW Berlin 104,1 FM called The Mexican Radio Radio Show .
Gigs: Techno DJ & Producer, Graphic Designer
Places: NYC, Berlin, Barcelona
Alex Seamens AKA Cranks is a Brooklyn-based techno DJ and producer (and our graphic designer). Signed to the Safer at Night label, he's DJ'd parties throughout the US and Europe. Don't let his signature focused, cool style of techno fool you– Alex brings to our clients a deep understanding of many underground genres. If you want your business to sound underground cool, Alex is your guy.
Gigs: Eclectic House DJ, NYC scene insider
Places: NYC, LA
Bryce Cartwright AKA Pint, is a DJ and music scene lifer who is deeply connected in the NYC music world. Specializing in eclectic worldly house, he never forgets the roots of the genre. While Bryce is a go-to DJ for NYC mainstays, he also contributes his talents to Resident Advisor as a Ticketing Account Manager. If you're looking for just about anything that will get people moving, Bryce is your guy.
Gigs: Producer, Writer, Futurist
Places: NYC, London, Chicago, Barcelona

DJ Pangburn is a frequent contributor to Bespoke Sound projects, bringing his extensive knowledge of the tech and music worlds. He's an accomplished journalist and novelist, but he's just as talented as a composer creating IDM, psychedelic electronica and ambient music, making video art to accompany his music.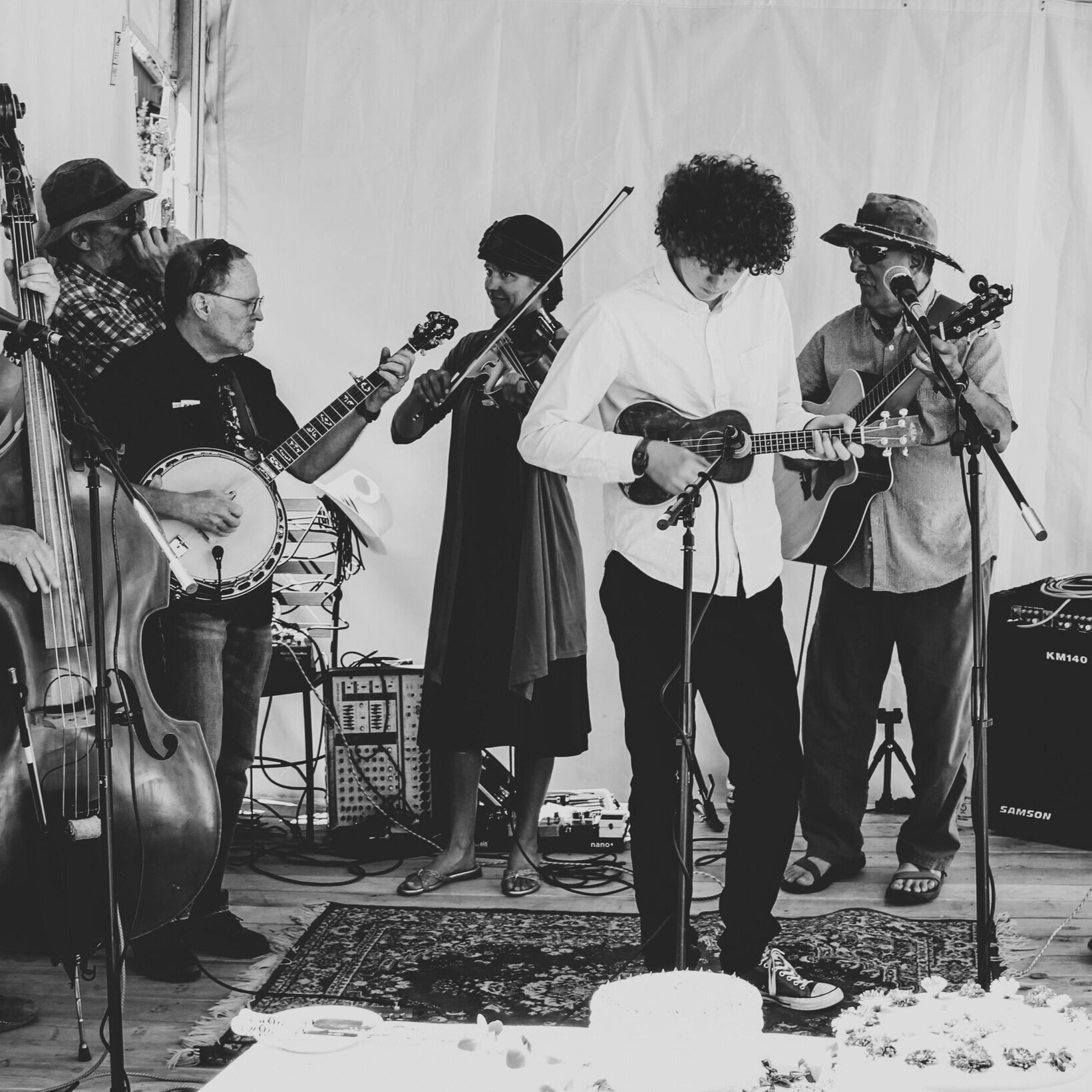 Your Favorite Artist,
Curator, Composer, Collaborator, Secret Weapon
Gigs: Artist, DJ, Creative, Label, Tastemaker
Places: Planet Earth
We regularly bring in local artists to collaborate with businesses. Let us connect you with your favorite musician, DJ, or artist and help you create a new, unrivaled creative partnership.
Want to join the band? 💌 Click here 💌